Bucks ended day two on 218-7, a lead of 320. Ross Richardson is not out 75.
Starting the day on 47/5 Bedfordshire were dismissed for 162, with Hampton and Parsons taking four wickets apiece, a lead of 102.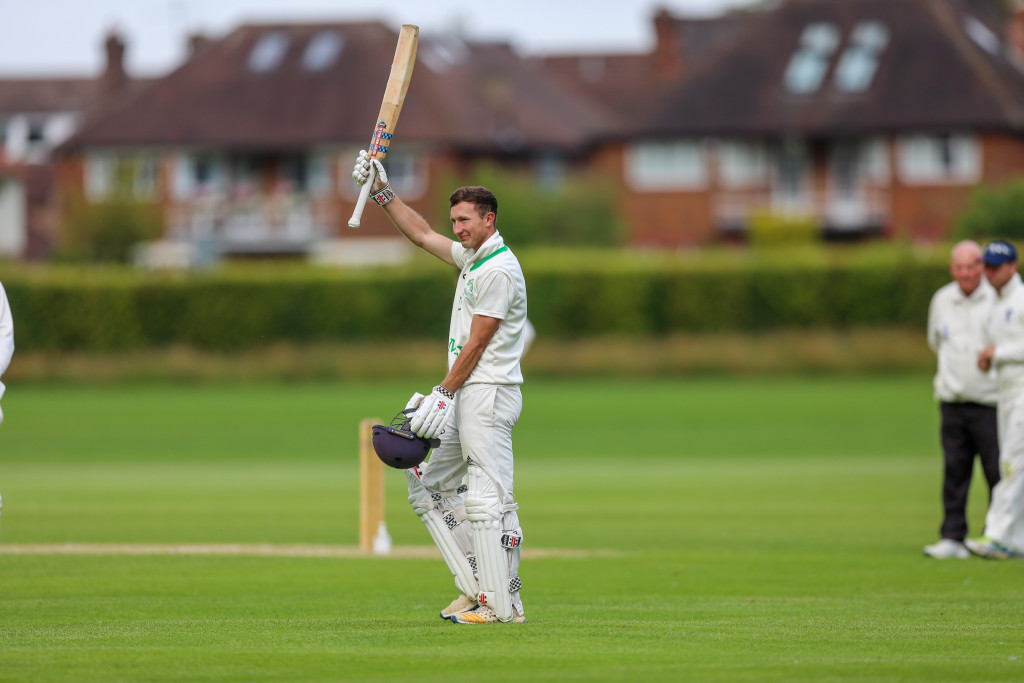 In their second innings soon fell to 92/6, but a 90 run partnership between Stephen Croft (46) and Ross Richardson, has put Bucks into a strong position going into the third day at Bedford School
Picture: AJ Woodland acknowledges the crowd after his hundered for Bucks in the 1st innings.